Once you have signed up to be our member, you can use the Elation's Inquiry System easily.

Just follow these few steps is OK!
1.Click "Product List"

.
2.Be more convenient,we offer you a conditions list.You can choose different conditions in the same time to select the shoes samples.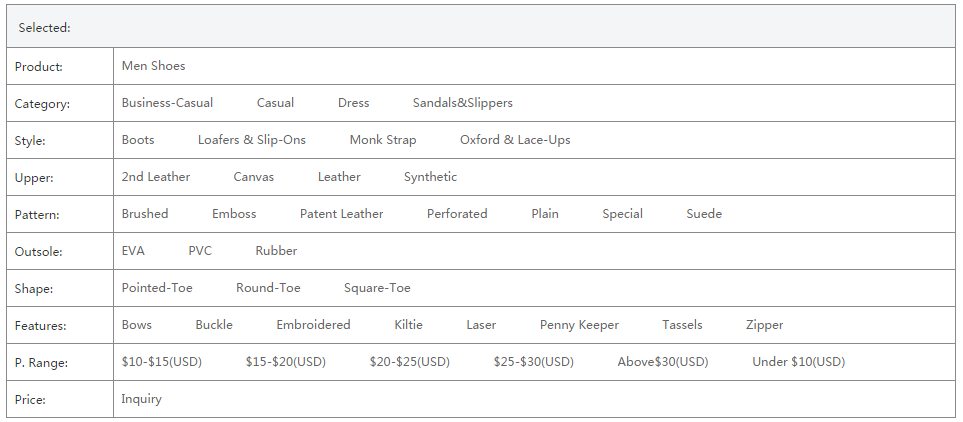 For exsample: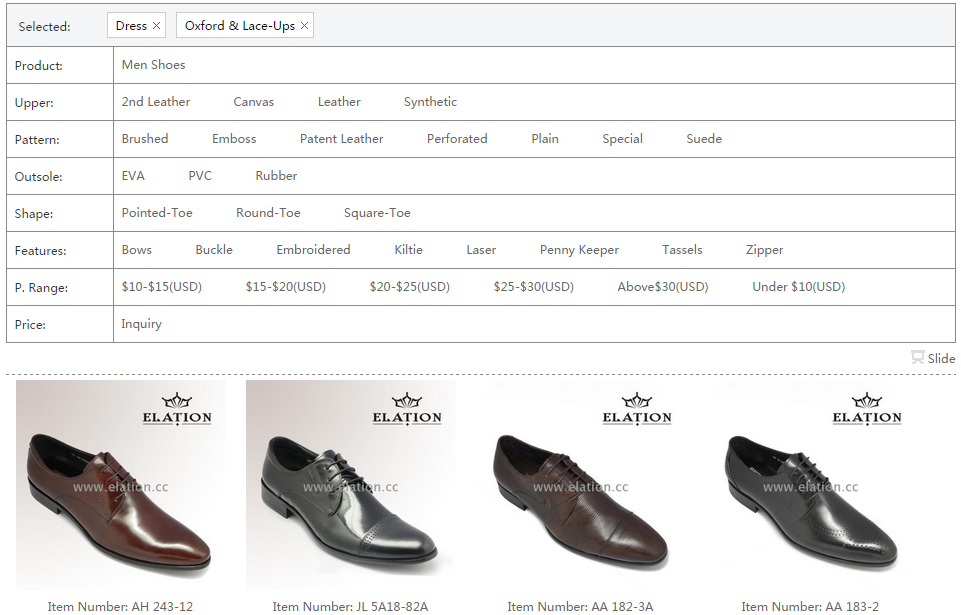 If you want to change the conditions you chose, just click the condition button is ok.
For exsample,Clck "

" button to see other categories.
3.Select the shoes samples you like and click the "BOOK" button

under the photos of the samples.Then you can see this window, if you want to continue choosing more samples then click "Continue Shopping".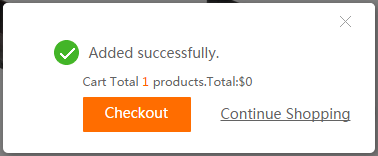 4.After selecting samples, you can click "Checkout"

or click "Shopping cart"

to check the inquiry list.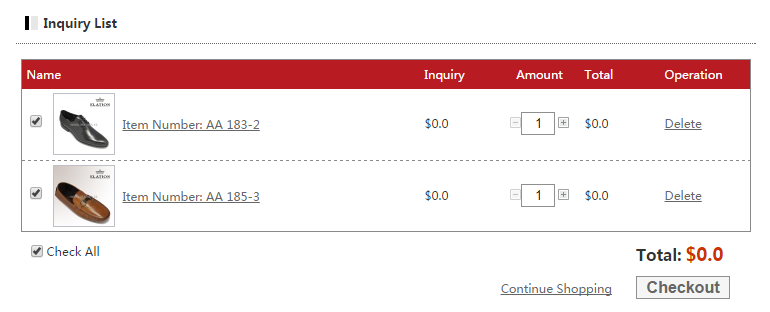 On the List,for the "Amount"

, you can fill in the quantity you expect to order for each sample or just ignore it,let it be "1" .
5.Click "Checkout" button

.
6.Ignore the content of Consignee and Pay method ,and you can leave a message to us. Finally, Click "Submit" button

to finish the inquiry.
We will send the quotation to you as soon as possible. Please check your email. Thank you.